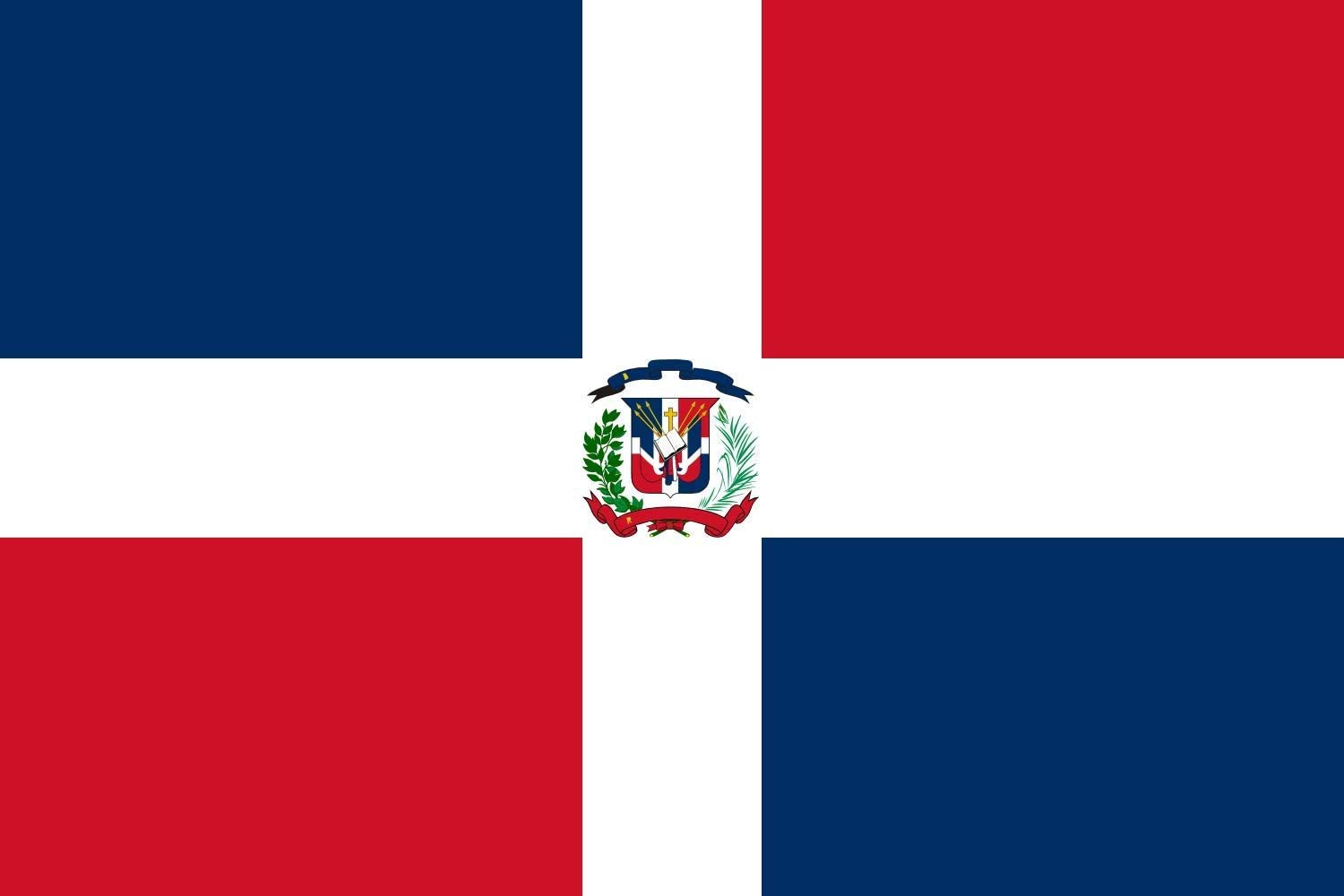 CORONAVIRUS INFORMATION (COVID-19), DOMINICAN REPUBLIC

DOMINICAN REPUBLIC 
LATEST UPDATES
Entry Requirements:
Aligning with the launch of the Responsible Tourism Recovery Plan on September 15, 2020, travelers no longer need to provide a negative PCR or COVID-19 test upon arrival. Instead, airports and other ports of entry will perform a quick, aleatory breath test to between 3% and 15% of passengers, and all those who present symptoms, upon arrival. Passengers under the age of five and crew members are exempt from this procedure. All passengers will also need to perform a temperature check. Passengers who present symptoms or whose test results are positive will be isolated and attended at authorized locations. Prior to departure, travelers should confirm with their airline provider and airport of origin regarding any testing or other related requirements for inbound flights to the Dominican Republic, or necessary requirements needed upon arrival to their country of origin.
Passengers traveling from the United Kingdom to the Dominican Republic are required to present a negative COVID-19 PCR test certificate issued not more than 72 hours before travel. Travelers that arrive to Dominican Republic without a negative PCR certificate are subject to COVID-19 testing upon arrival and must quarantine for the next 7 days in a government facility, at their own expense. Quarantine may be extended, pending negative test results. If you were planning to travel from United Kingdom to or in transit through the Dominican Republic, please check with your travel professional. These measures also apply to travelers who have been in the United Kingdom in the two weeks prior to arriving to the Dominican Republic.
COVID-19 Testing: As of January 26, 2021, the Dominican Republic Ministry of Tourism is offering complimentary viral antigen testing to all international visitors staying at a hotel to meet the new Centers for Disease Control and Prevention's (CDC) travel protocols requiring all travelers ages two and above returning to the United States to present proof of a negative PCR or viral COVID-19 test administered within 72 hours prior to departure. The complimentary viral test offering will be administered at hotels across the country to travelers who qualify for the Free Health Coverage Plan. To note, while antigen tests are free to qualifying travelers, there is a small out of pocket fee to cover the cost of processing them. Some hotels have decided to absorb this cost, others will charge the guest a small fee, and a few are not part of the program. Please contact your hotel directly to make an appointment or discuss their specific process.
For reference, the antigen tests will be performed by technical health personnel and the test results will be certified by the Ministry of Health. This complimentary offering is valid for all international tourists arriving via commercial airlines staying at a hotel as part of the country's free Health Coverage Plan valid through March 31, 2021. Please contact your hotel directly to make an appointment or discuss their specific process.
Upon request and at an additional cost, select hotels will also offer PCR tests to guests. As needed, travelers can also make an appointment for viral antigen testing or PCR testing across the country. Click here for more information on the various testing centers from the DR Travel Center or click here to view testing facilities as outlined by the United States Embassy.
This added testing offering is the most recent addition to the Responsible Tourism Recovery Plan and will be revisited on an on-going basis by the Ministry of Tourism in tandem with the Dominican Government to measures its effectiveness, and will be modified as needed to align with international protocols.
Based on the ever-changing nature of the COVID-19 virus, we recommend connecting with your airline or travel agent directly to discuss any protocols that may apply to your country. As needed, we also recommend visiting the International Air Transport Association (IATA) for any updates to international markets and their required procedures. IATA cannot guarantee its accuracy and can accept no liability for any errors or omissions.
Traveler's Health Affidavit: As part of the immigration and customs forms provided by the airline or by Dominican authorities, passengers will be required to fill out and submit this printed form Traveler's Health Affidavit until March 31, 2021. Through this form, passengers declare they have not felt any COVID-19 related symptoms in the last 72 hours and provide contact details for the next 30 days. As of April 1, 2021, the use of digital forms (E-Ticket) will be mandatory.
E-TICKET: As of November 29, 2020, all foreign and Dominican passengers entering or leaving Dominican Republic must complete the electronic entry and exit form, which combines the Traveler's Health Affidavit, Customs Declaration and International Embarkation/Disembarkation forms. Between November 29, 2020, and March 31, 2021, Dominican authorities will accept both types of registrations to enter the country: the current one through physical forms, and the new one through the digital system. As of April 1, 2021, the use of digital forms will be mandatory. The form is available in English, Spanish, French, Italian, German, Portuguese and Russian and can be accessed through the following link: https://eticket.migracion.gob.do. Passengers will need to fill out a form for arrival and another one for departure and the system will generate two QR codes. Dominican airports have free internet access, so that passengers who did not fill out the form before flying can do so when they arrive in the country. To save time during the arrival procedure, we recommend filling out the form 72 hours before the trip, printing or making a screenshot of the QR code and keeping it on hand until arrival, where it will be scanned by the authorities when passengers go through Customs. The QR code will not be scanned during departure, but it is a confirmation that the form was completed correctly. If passengers need to make any changes to the form, they must fill it out a new form. Currently https://eticket.migracion.gob.do/ is presenting some technical difficulties to complete the forms using Apple devices (smartphones and tablets) and the Safari and Internet Explorer search engines, among others. The authorities are constantly working to improve the system and hope to solve this issue as soon as possible. As of now, we advise passengers who own Apple devices to complete it using a computer and to use another browser, such as Google Chrome. Currently the system works correctly using Android devices. For additional information and to watch an instructional video, please visit: https://viajerodigital.mitur.gob.do/
Free Health Coverage Plan: All international tourists arriving on commercial flights and staying at a hotel will be granted during the check-in process a temporary, free health coverage plan that provides coverage for emergencies in the event of an infection or exposure to COVID-19 while in-country. The coverage includes medical attention by specialists, medical transfers, transfer of a relative, penalty for airfare changes, lodging for prolonged stays and more. This insurance will be provided at no cost to visitors arriving on or before March 31, 2021 and will be 100% paid for by the Dominican government. In order to obtain coverage of the health plan the tourist must enter the country exclusively by air and only applies for guests staying at a hotel. For more information or to receive assistance while in the country in the event of exposure, please contact the Seguros Reservas Assistance Line by dialing +1 809 476 3232 so that a representative can determine the appropriate course of action on a case by case basis. For additional details regarding what is and is not covered by the policy, click HERE.
Social Distancing: Airport terminals have established guidelines requiring social distancing as well as the mandatory use of face masks for employees and passengers. Outside of the airports, social distancing of at least 6.5 feet (2 meters) and the use of face masks in public places are required for the general and traveling public within indoor spaces and in areas where social distancing is not possible. These locations include but are not limited to airport terminals, within indoor and outdoor shopping areas, while using public transportation, when seeking medical attention within a hospital or clinic, among others. Social distancing is also required at the beach, and within pool and jacuzzi areas. The maximum group size allowed is 10 people. Facial masks are optional for adults at the beach area, and not recommended for children. All equipment, including life jackets, snorkel, kayaks, pedal boats, etc. will be disinfected after each use. Please contact your hotel, preferred restaurant or tour operator for specific details regarding their protocols. The use of face masks is mandatory in public places and private places of public use in the national territory, as well as the other measures and protocols of social distancing adopted by the corresponding authorities; its non-compliance will be sanctioned.
CURRENT MEASURES  BY THE GOVERNMENT OF THE DOMINICAN REPUBLIC VALID UNTIL FEBRUARY 22, 2021:
To control the outbreak of COVID-19 in country, there is an established curfew in place Monday through Friday from 7:00 p.m. to 5:00 a.m. There will be a free transit from 7:00 p.m. to 10:00 p.m. throughout the country to ensure that citizens and tourists can return to their homes or hotels. Saturdays and Sundays there will be an established curfew in place from 5:00 p.m. to 5:00 a.m. with free transit from 5:00 p.m. until 8:00 p.m. While hotel guests will not be required to follow these guidelines within their resort property, they will be limited to stay within the property during the associated hours. During this timeline, authorities will allow the transit of international visitors and vehicle operators who transport them, as well as properly identified employees of maritime and air transport companies, if they are moving to / from a port or airport. Hotel employees and suppliers can also transit freely while exercising work related activities. Transfers to and from the airports are allowed if presenting a passport or local identity card (cédula) and the passenger's flight itinerary.
On July 1, the country reactivated its tourism operation by opening its borders by air. The measures include:
Reactivation of commercial flights to and from the country's airports.
Hotels restarted operations with the use of contact-free technologies and strict protocols to offer a clean, safe environment and promote social distancing.
Activities in bars and clubs remain suspended as well as national and international events and public, cultural, artistic and sports shows.
It is mandatory to keep social distancing and to wear face masks in all public spaces, such as banks, supermarkets and offices, among others.
On November 1, the country opened the ports, marinas and anchorage facilities to receive yachts, ferries, and cruise ships.
Public transportation will operate with modified schedules, with at least 1.5 meters of separation between users and a 60% limited capacity. Bus services (OMSA) will operate Monday through Friday from 6:00 a.m. to 10:00 p.m.; Saturdays and Sundays from 6:00 a.m. to 8:00 p.m. Santo Domingo subway (Metro) will operate Monday through Friday from 6:00 a.m. to 9:00 p.m.; Saturdays and Sundays from 6:00 a.m. to 7:00 p.m. Santo Domingo Cable car will operate Monday through Friday from 6:00 a.m. to 9:00 p.m.; Saturdays from 6:00 a.m. to 7:00 p.m. and Sundays from 8:00 a.m. to 7:00 p.m.
Private transportation companies and malls are operating normally on the allowed working hours, except for casinos. All commercial establishments operating on closed environments must assure a separation of 1.5 meters between clients and the mandatory use of face masks, as well as the compliance of new sanitary measures announce by Public Health officials.
People will be able to use outdoor open spaces, such as parks and boardwalks, for activities that do not involve crowds and are in strict compliance with current health protocols.
Places dedicated to sports and physical exercise, such as gyms, will be able to receive clients in their facilities up to 60% of their total capacity, in strict compliance with current health protocols.
Visiting hours for protected areas and national parks will be Monday through Friday from 8:00 a.m. to 5:00 p.m.; Saturdays and Sundays from 8:00 a.m. to 4:00 p.m. Salto El Limón and 27 Saltos de Damajagua are open to the public.
Public beaches remain open to the public during the hours of free movement and will be guarded to avoid crowds, while still practicing social distancing.
Banks will operate Monday through Friday until 4:00 p.m. or 5:00 p.m. depending on the establishment; Saturdays until 1:00 p.m. and will be closed on Sundays. Banks that are located within a shopping mall may have an extended schedule.
The activities of the tourism sector will continue to be handled with a special protocol as before. Notwithstanding the foregoing, the organization, promotion and execution of massive activities, parties, concerts, events or other similar activities in tourist facilities throughout the country is prohibited.
Activities and massive events that involve the agglomeration of people are prohibited.
The opening and celebration of activities of the different churches and other religious denominations is allowed, which may be held three times a week in strict compliance with current health protocols and without exceeding 60% of the total capacity of their installations, keeping the established hours for the curfew.
Food and beverage consumption places, such as restaurants, will be able to receive customers in their facilities up to 60% of their total capacity, in strict compliance with current sanitary protocols and without exceeding 6 people per table in the places where it applies. Employees or contractors of restaurants, pharmacies or grocery stores that provide home delivery services of cooked or raw food or medicines, who will have permission to circulate until 11:00 p.m., exclusively during the exercise of their job duties. Some restrictions such as restaurant hours do not apply to hotels. For more information contact the hotel directly.
It is established that working hours in the public sector will be until 3:00 p.m. and that 40% of the staff of public employees that are not essential for the activity of the State will work from home, through the technological means that allow teleworking.
Dominican Republic has a robust health care system that has been able to quickly detect cases of COVID-19 in the country. For more information about the coronavirus in Dominican Republic, please visit the Ministry of Public Health's website. (https://www.msp.gob.do/web/) or download the COVID-RD mobile phone application, available on the App Store and Google Play, that works as a passport in which, through a QR code, visitors can report their condition and access many services and information.
For MITUR, the well-being and safety of visitors remains a priority, so it will continue to work in coordination with the other relevant authorities to further strengthen the country's preventive measures against coronavirus. For more information visit https://drtravelcenter.com
DOCUMETS DOWNLOAD:
NATIONAL PROTOCOL FOR HEALTH RISK MANAGEMENT AGAINST COVID19
TRAVELER'S HEALTH AFFIDAVIT
FREQUENTLY ASKED QUESTIONS: 
How can I reduce my chances of contracting COVID-19?
General measures to protect against respiratory diseases include:
Frequently clean your hands (wash them with soap and water or alcohol solutions), especially after direct contact with sick people or their environment.
Avoid contact with people with signs of a respiratory illness, such as coughing or sneezing.
Cover your mouth and nose with disposable tissues when you cough or sneeze, and then wash your hands.
These measures also help protect you against frequent illnesses like the flu.
What should I do if I suspect I have COVID-19?
If you suspect that you have symptoms of COVID-19, the United States Center for Disease Control advises you to take the following steps:
Stay in your home or hotel room and call the doctor before going for a medical visit.
Avoid contact with other people and animals.
Wear a mask.
Cover your mouth or nose with a disposable tissue when you cough or sneeze.
Wash your hands regularly and for at least 20 seconds.
Avoid sharing personal items with others.
Clean all high-contact surfaces every day.
Monitor your symptoms.
What are the symptoms of the coronavirus?
The most common symptoms are fever, cough, and feeling short of breath. In some cases, there may also be digestive symptoms like diarrhea and abdominal pain. Symptoms can be aggravated in vulnerable individuals such as the elderly or people with compromised immune systems, among others.
Where can I get information about the coronavirus?
Information on COVID-19 can be found on the websites of different official organizations. Our recommendations are as follows:
Source: www.godominicanrepublic.com